import your amazon orders.
Connecting your Amazon shop to Wuunder is very easy because you don't have to install anything. With the push of a button you can import all your Amazon orders and send them as a document, (letterbox) package or pallet with the most suitable carrier. After you have created a shipping label with a carrier, we will send an update to Amazon with the track & trace information and the chosen carrier. Any returns are then just a push of a button. Follow the step-by-step plan below and within a few minutes you have arranged this for one or more online shops (multishops). Is the pairing not successful? Please contact us customer service

1. Go to the Settings menu of MyWuunder (green dropdown menu). Here you set a "default service", volume and weight if this data is not received via StoreSync. read here more about these default values.
2. Specify a default pick-up address so that it is automatically added to each order via the following link. Do not use an e-mail address, in the collection address, if you do not want to receive a shipping label by e-mail.
3. Then you go to it Integrations overview in the gray bar under the green drop-down menu. Select "New".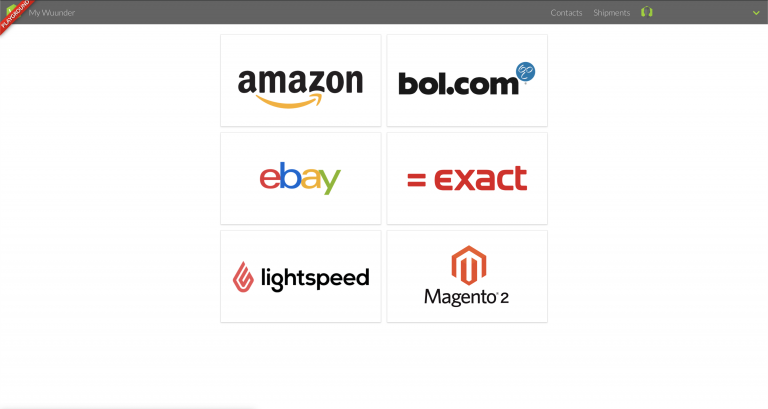 5. You can now name the Integration so that you later know which data you are going to import.


7. Then click on "Settings" at the top right of the screen.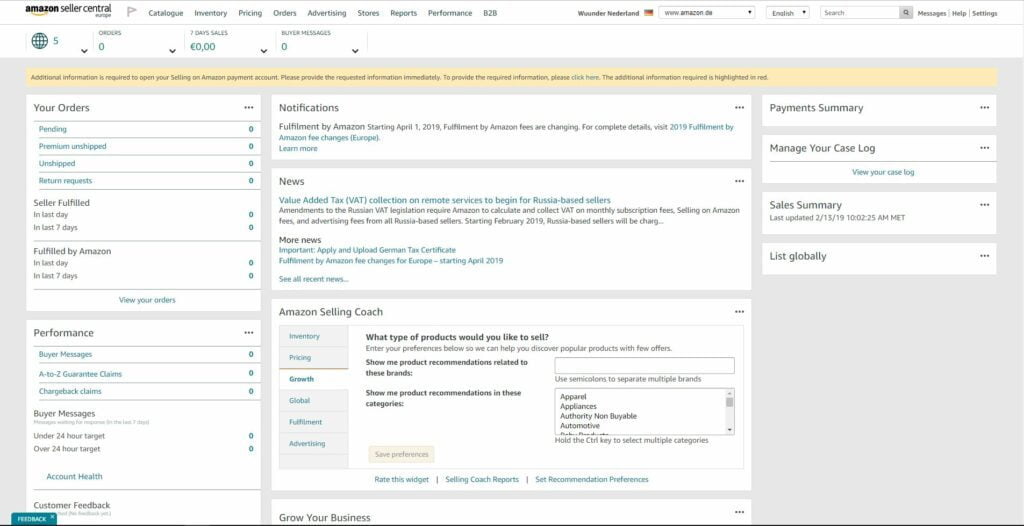 8. Under the heading "Related Links" at the bottom right of the screen you will see "User Permissions" click on this.

9. Then click under the heading "Third-party developer and apps" on "Visit Manage Your Apps". Under the heading "Related Links" at the bottom right of the screen you will see "User Permissions" click on this.

10. Click on "Authorize new developer".

11. At "Developer's Name" you enter "Wuunder". At Developer ID you enter "6603-5957-4105". Then click on "Next".

12. Agree to the terms and conditions and click "Next".

13. On this page you will receive your unique "Seller ID" and "MWS Authorization Token". You choose "Marketplace ID" based on the location of your Amazon store. Do you have a Dutch, Belgian or German account
Then choose the "Marketplace ID" of Germany (Amazon.de).


15. Then go to the top gray bar Shipments overview and select "Book". This is the place where you can book all your new shipments.

16. If you want to connect multiple shops, repeat these steps (from step 2) until all shops are linked.
17. Select "Import" and then the desired "Amazon" shop.

18. You now have two choices (dropdown menu in the green button):
Import and book all orders automatically: You import and book all orders at once. The latter option is particularly interesting if you are using import rules en shipping rules works.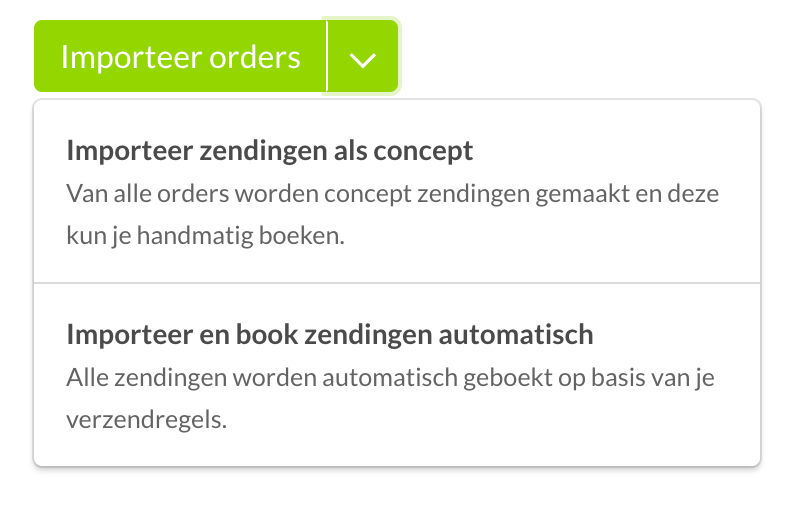 More information about the checks we perform and possible error messages such as the lack of a collection address can be found via this one link.


An overview of all booked shipments can be found in the "Book" overview. Here you can, for example, also copy the details of a booked shipment to send another shipment. An overview of all shipping labels can be found in the "To prepare" overview.
As soon as you have booked the shipments, we will update your shop. The status of each booked shipment in Amazon changes from "Unshipped" to "Shipped". This gives you control over which orders you still have to process.