Print with one click with our PrintNode solution for Mac and for Windows. Or print even faster by connecting a (Bluetooth / USB) scanner to your PC. Scan a packing slip and print without touching the PC via Scan & Print.
Install desktop application
Download the Mac desktop application Wuunder desktop app. If you want to test on the staging environment you use Wuunder desktop app (test environment).
When the file has finished downloading, click on the file at the bottom of your screen. Then move the Wuunder icon to the program folder. You can put the app in your folder. Then open the app.
Log in with your MyWuunder details.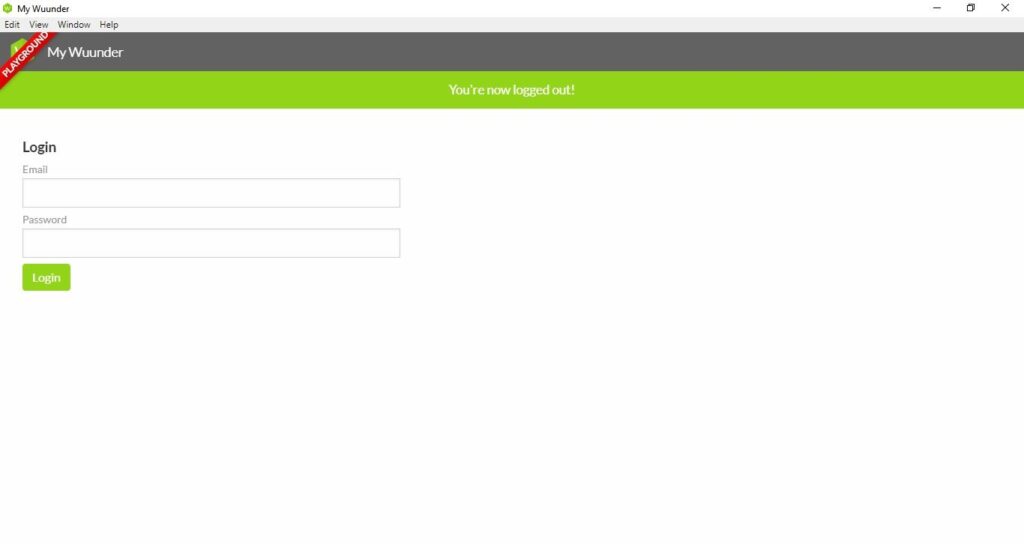 Move your mouse to your name at the top right of the screen and select "Settings".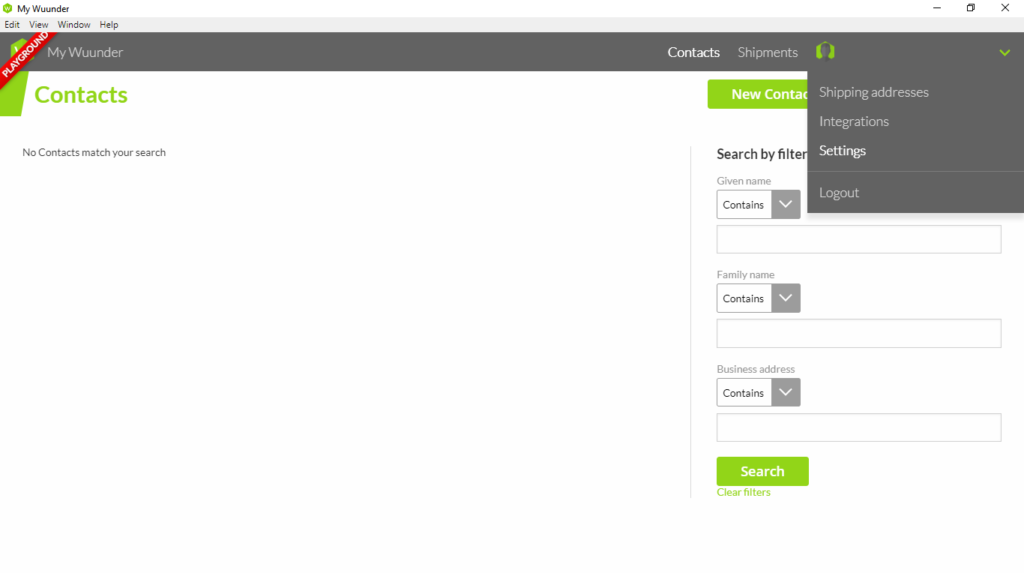 Then scroll down to the heading "Preferred printer".
Then select the printer you want to use. You can send ZPL labels directly to a Zebra printer and PDF labels to a normal label printer such as a Dymo. You can now send your shipping labels directly from MyWuunder to your favorite printer. From your other applications you just keep going to your default printer that you have set up for your PC. Switching between different printers to print shipping labels or documents is no longer necessary.
Press the green "OK" button to save your settings.
Then move your mouse to "Shipments" in the top right corner of the screen and select "Prepare".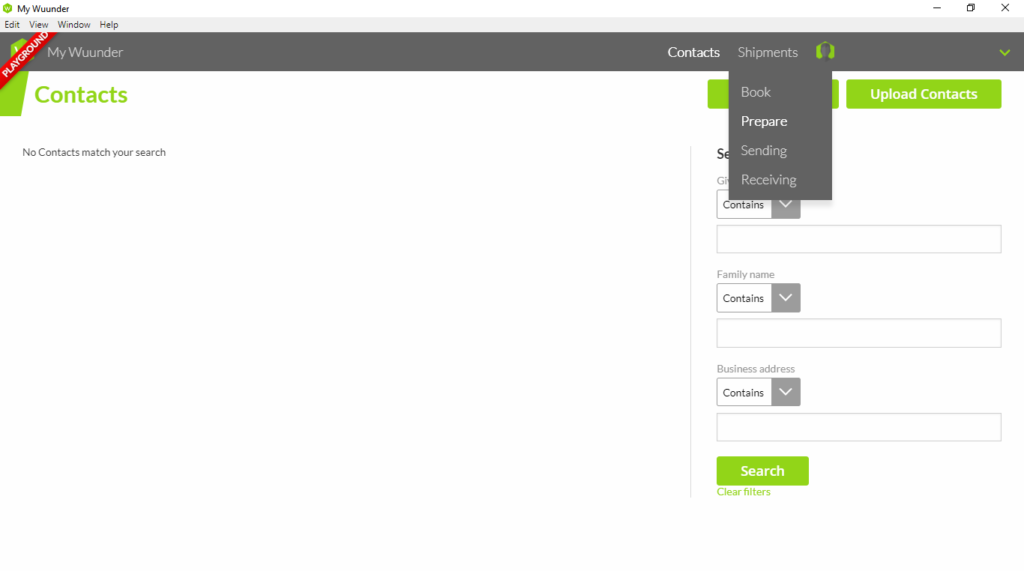 You can then click on the printer icon behind each shipment, which will automatically print the selected shipment. You can also select multiple shipments and print them all by clicking on "Print selected". It is also possible to print only the labels that you have not printed yet. Then select "Print pending". That saves time!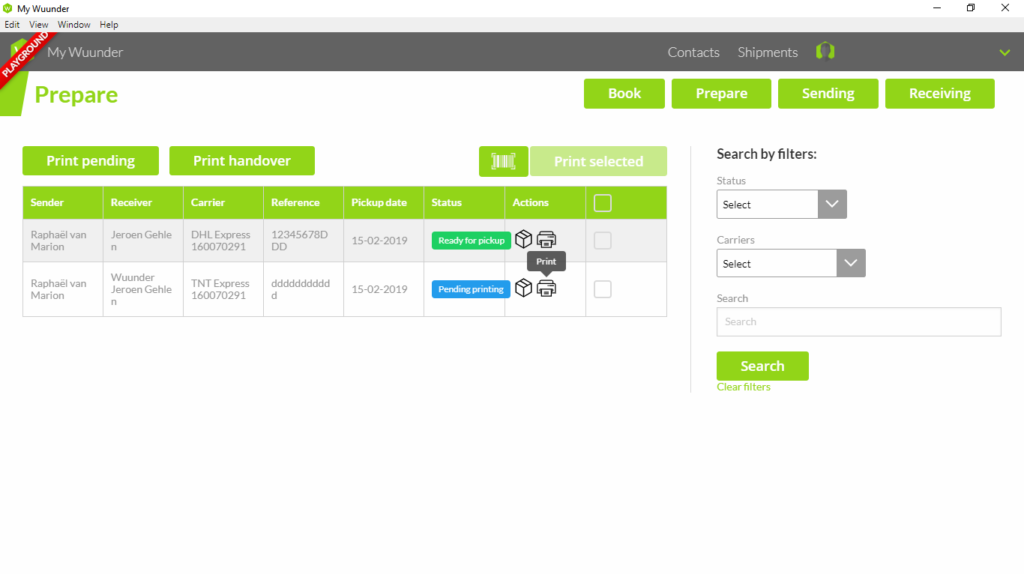 Print shipping labels directly without selecting by using a scanner. If you scan the order number in a barcode on a pick list or invoice, we print the corresponding shipping label in one go without you having to select anything. Interested? read here .