How long does it take to ship a package in the Netherlands?
Sending a package within the Netherlands sometimes takes slower than you think. There are two important aspects to the total time between collection and delivery: the collection and the delivery speed.
Retrieval speed
When booking a shipment, the speed of collection is very important.
Same day pick up:

Most Express carriers such as TNT/FedEx, DHL Express and UPS pick up the same day. This depends on the location where the shipment is to be picked up. Is this location close to a sorting center? Then you can book until well into the afternoon and the shipment will be picked up immediately. This last moment of booking is called the cut-of time.
Pick up next working day:

if you do not meet the cut-off time, the shipment will not be picked up until the next working day. This means that there will be an extra day on top of the duration. Parcel carriers such as DPD, DHL eCommerce and GLS often do not pick up until the next working day. This is of course not the case with a daily collection drive.
Take it to a parcel shop yourself:

parcel carriers also have parcel shops where the shipment can be delivered. There are only a few express carriers where you can send the shipment via a parcel shop. Check carefully in the parcel shop whether the shipments have already been collected by the carrier that day. This prevents disappointments. Shipments are often picked up early by Express carriers, because private individuals more often send shipments through a parcel shop. DPD often has a very early collection. PostNL has somewhat later collection times which depend on the type of parcel shop. If you are late, it is sometimes possible to deliver the shipment to a sorting center. However, this is usually not allowed, such as with TNT/FedEx.
Speed ​​of delivery
The speed of delivery is often measured from the moment of collection. Various speeds are possible:
The next working day:

Express carriers deliver within the Netherlands with their fastest product (often called Express) on the next working day. Very handy if you don't have a daily collection. The Economy product is cheaper but often has a slightly longer term. Sometimes within the Netherlands you must use the Express option, for example to send a document. However, the quality of the Dutch parcel carriers, such as DHL eCommerce, DPD and GLS, is high. About 95 percent are delivered on time outside the peak period and at lower rates than Express carriers. The latter achieve a slightly higher next day delivery quality.
The same day:

this is possible via a same day carrier such as DHL Today or Trunkers and of course via a direct courier. This is a driver who collects the shipment from the sender and takes it directly to the recipient without using a sorting centre. This service is comparable to getting into the car yourself.

Here

read more about same day delivery.
Later than the next business day:

In the Netherlands there are few or no carriers that deliver later. Within the postal networks you see that this is offered. Here the shipment often first goes to a central sorting center and from there to a local party that will deliver the mail within a few working days.
Nail Tips
Do you want to know which carriers are available in the Netherlands and which shipments are best sent through which carrier? Then read

here

the blog about Dutch parcel carriers.
The Wadden Islands are often excluded from the fast services and in many cases cause an out of area surcharge.
Carriers often have time options such as delivery before 9 a.m. or 12 noon. Handy if you need the shipment for a line-stopper. In addition, most carriers have a priority option that is often cheaper and means that your package is given priority. However, this has fewer guarantees than the time options.
Parcel carriers often also have Express shipments. This normally means parcel shipments with a time option.
Some carriers such as DPD expect you to provide the packaging with Express tape for DPD Express. So make sure you have this in stock if you want to use this shipping service.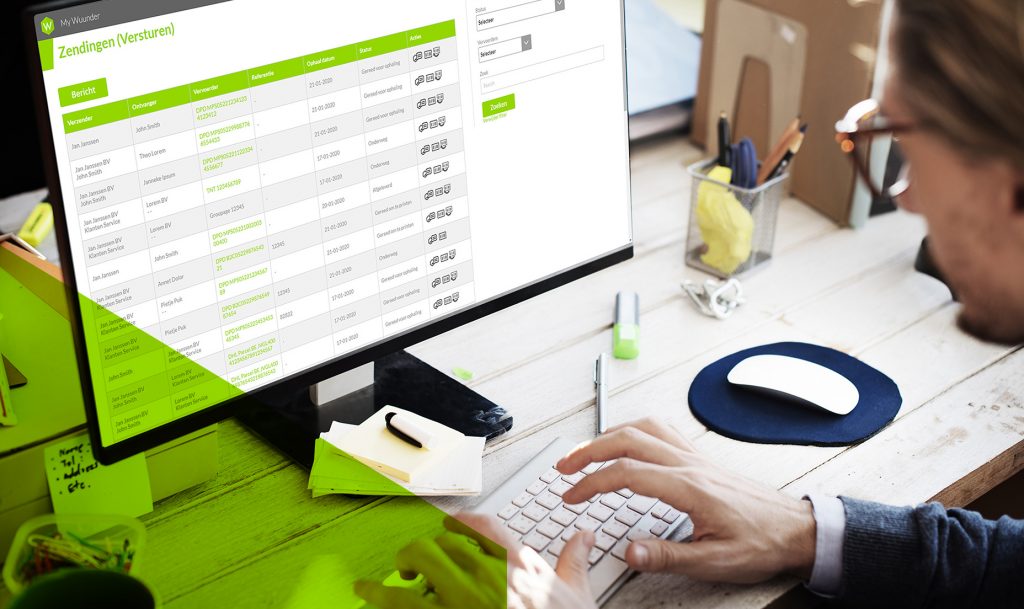 Activate your account within minutes and immediately start shipping smarter.