Logistical initiatives during corona
strong together during corona
The corona crisis completely grips the Netherlands and the rest of the world. During the crisis, all kinds of bizarre things happen, which affect our daily lives. Some logistics sectors have come to a complete or complete standstill, while others are busier than ever because they sell their products online to private individuals. All in all, we can say that in times of crisis you as a company depend on the product you sell and where it has to be transported. However, crises often also result in new, fun or inspiring initiatives. We have listed a few that we think deserve some extra attention.

Have you seen any nice initiatives? Let us know and we will add them to the list!
'The corona crisis affects all logistics entrepreneurs in Gelderland. Positive or negative'.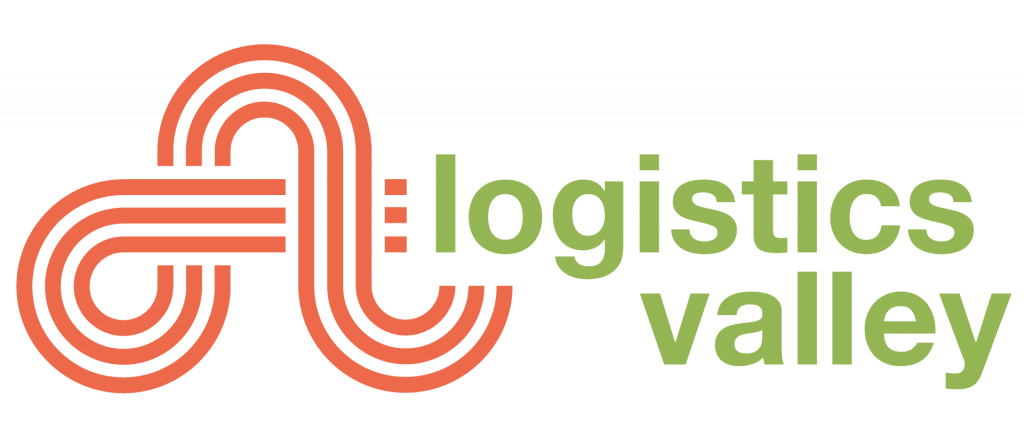 VBased on this thought, they have set up an initiative. Some companies shut down, are faced with a surplus of staff, empty storage spaces and are left with their hands, while others are working overtime to complete all orders and their transport. Logistics Valley has therefore linked supply and demand.
This allows carriers or warehouses to be used for other companies and employees who are forced to sit at home for other companies to drive rides. In this way, non-operational companies become operational again and the companies that could use some extra hands can be helped well by professional and well-trained staff.
horticultural sector together against loneliness in the elderly
The floriculture sector organized a on Good Friday nationwide action against loneliness in the elderly. A large number of parties from the horticultural sector took up the major (logistical) challenge on this day to deliver 150.000 bouquets to residents in care homes and clients in home care. Although the horticultural sector is struggling in times of crisis, they were not prevented from doing so. On April 10, more than 100 trucks left in good spirits to deliver flowers to more than 1000 addresses. Various horticultural transporters joined forces to realize this initiative. TLN estimates that floriculture currently has a turnover drop of 80%. That they are committed to this makes it all the more impressive, from here a deep bow!
The initiative of Save your package fits seamlessly into this, they have the online platform together with a group of volunteers Save your Bouquet set up. The idea is to save the flowers that are now being thrown away en masse and send them to people in care homes. The dispatch is carried out by catering staff who are temporarily out of work.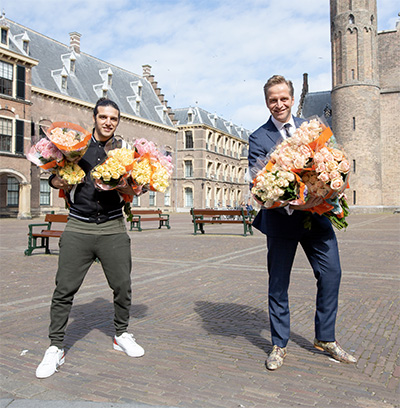 Home delivery concept: puppy
The Pop-up, Pick-up and Home Delivery concept started in Dronten on 23 April. This initiative is for consumers who prefer to be unable or unwilling to take to the streets. The TNO has therefore developed a home delivery concept called PUPPY. This concept allows users to place orders at various stores, which carriers then pick up and deliver to a local 'sorting center' where these orders are eventually combined per user. Users can then pick up one package containing all their orders, or choose to have it delivered at home. This means they no longer have to go all over the village to collect all the groceries, but this is already done for them. This offers opportunities not only for local entrepreneurs, but also for carriers and consumers.
reporting center logistics zwolle
This initiative is from Logistiek Netwerk Regio Zwolle and was set up with Port of Zwolle. The purpose of Reporting center Logistics is to link supply and demand for personnel. In addition, the reporting center can also help you when difficult situations or bottlenecks arise. Port of Zwolle has a unique position because they have a lot of contact with the major seaports such as Rotterdam, Amsterdam and Antwerp. The Logistics Reporting Center mainly focuses on supplying healthcare institutions, food and fuel facilities. With this initiative they want to support the vital chain.

good example
does follow!
Of course we could not be left behind either!
On April 2, Wuunder made its system available free of charge for entrepreneurs who saw their turnover fall due to the crisis. With this initiative, local shops can transform their store into a warehouse. This allows retailers to easily pack their orders using our system's packing slips, and they can easily keep track of what's in which box by automatically printing shipping labels. With one simple push of a button, all orders are picked up by a carrier, or the retailer can choose to load his own car or cargo bike to deliver the order to the neighborhood. In this way, we also hope to contribute to the continuity of entrepreneurs.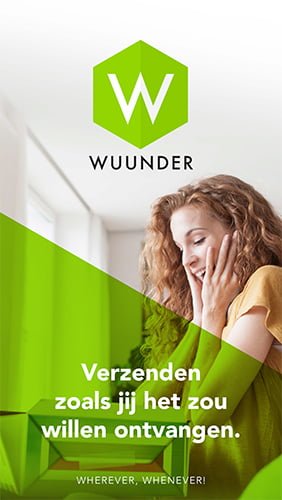 VNO-NCW, the largest employer organization in the Netherlands, has created a section in which they offer a variety of initiatives and solutions from companies and organizations. Also our initiative it says!
View column for more new, beautiful or inspiring initiatives.