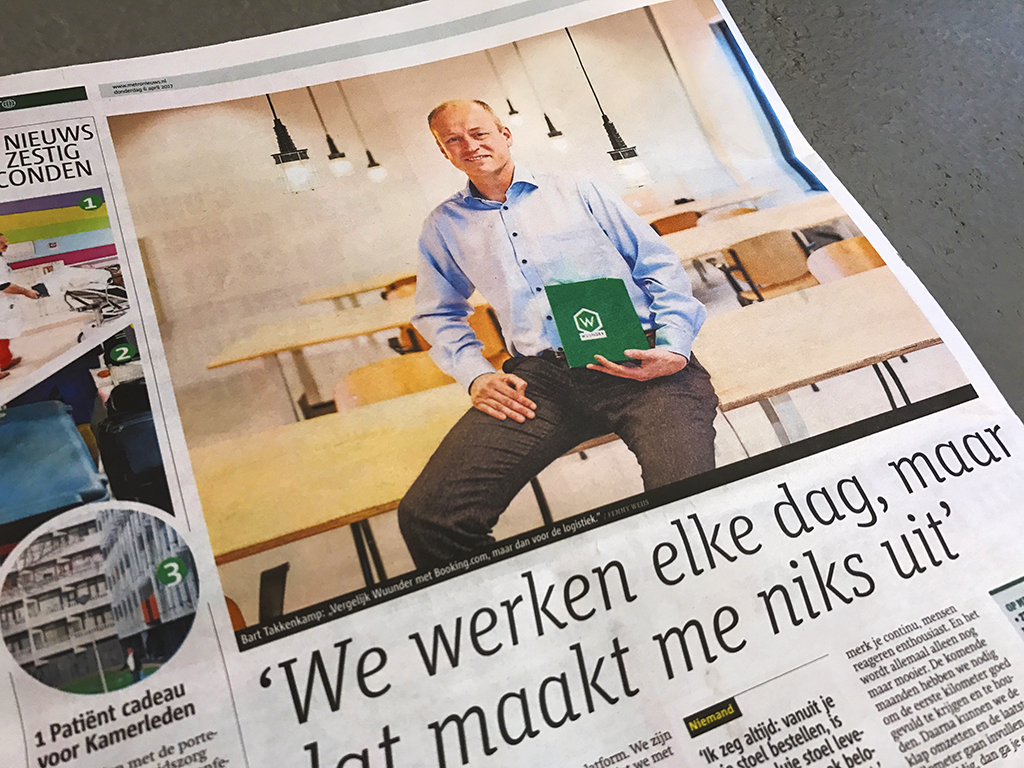 Nice article about Wuunder in the Metro Holland
In 'the face behind the start-up' we get to know the people behind various initiatives. What moves them? How did they manage to market their idea? And how do they see the future of their start-up? In episode 7: the men behind start-up Wuunder.
For several years, Bart Takkenkamp had the feeling that there was still a lot to be gained logistically in the field of parcel delivery. In 2015 he decided to do etching with it. It resulted in start-up Wuunder. We spoke in Amsterdam about starting a start-up with Bart.
Read the article in Metro here (metronieuws.nl)