Sustainability in logistics: the new normal?
Time for future-oriented choices
Procrastination: almost everyone is affected. The human tendency to attach more importance to the present than to the future, so that we keep putting out the difficult changes time and time again. To be honest, there is always an excuse to move that difficult job to tomorrow, not to exercise or to think about the well-being of our planet. We previously wrote about the importance of the 'last mile', which may have become even more urgent with the outbreak of the virus. The crisis is one of those moments where we can no longer hide behind this procrastination: it forces ourselves to ask fundamental questions and change things. For example: sustainability in logistics!
SUSTAINABILITY LESS HIGH ON THE AGENDA?
It is logical that in times of crisis, many companies shift sustainability in logistics to the background. Yet this turns out to be anything but reality: 67 percent of Dutch companies see no difference in their sustainability efforts. In fact, 80 percent see opportunities for sustainable business as a result of the crisis. This is evident from a study that CSR Netherlands has performed among freelancers, SMEs and large companies from its network. This organization wants to innovate and implement this network of partners to achieve the new economy. Climate neutral, circular and inclusive; with honest signs. This study shows that awareness of the need to change in many companies is growing and that they see the crisis as an opportunity to make sustainable business the standard.
REDUCING CO2 EMISSIONS DRASTICALLY:

a big task
We now have piles of studies showing that we are crossing the boundaries of our planet every time. That something must be done is clear, what we want to achieve: drastically reducing CO2 emissions. Based on the 2015 Climate Agreement, the Dutch coalition agreement set two goals in 2017. 50 percent reduction of CO2 gases in 2030 and even CO02 neutrality in 2050. A major task to which all sectors must contribute. The bar is set extremely high, especially for the transport and logistics sector. They play a crucial role in reducing CO2 emissions.
Despite all measures taken in recent years to improve sustainability in logistics, CO2 emissions have only increased worldwide. In contrast to other sectors that have actually taken great strides, our sector therefore has a great responsibility. Transport and Logistics Netherlands (TLN) has the objective 'Halve CO2 emissions in 2030 compared to 2015' formed a sustainability vision within which they focus on the three goals below.
a goal without a plan is just a wish
NO EMISSIONS IN THE DOWNTOWN
TLN aims to ensure that all new trucks that drive in Dutch inner cities will no longer have an exhaust from 2025 onwards. In other words: electric trucks and vans with only a battery or hydrogen tank. They make an exception for existing vehicles, which, depending on the year of construction, will have access to the inner cities until 2030.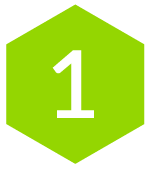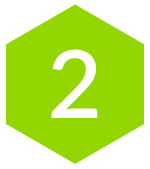 LOW EMISSIONS IN THE OUTSIDE
Because the range of current vehicles is still too low, full electric driving on long distances is not yet possible. That is why the goal now is that vehicles outside the cities emit as little CO2 as possible. To achieve this, it is extremely important that sustainable biofuels are made available to the transport sector.
The last goal is purely about greater efficiency in the entire logistics chain. This means that carriers coordinate their business processes with both senders and recipients of the products they transport. With this, TLN wants to ensure that trucks are loaded more fully to prevent multiple trucks from making the same journey. The math is simple: if trucks drive fewer kilometers, they also emit less CO2.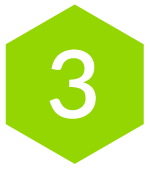 Are you looking for solutions within your own company to make your logistics process more sustainable? Chances are we can help you! Within our range of over 300 affiliated carriers, we work with various carriers that offer CO2 neutral transport such as DPD or carriers like Save your package who are hard at work driving electric. We also have many partnerships with first- and last-mile experts, merging shipments from multiple carriers to significantly reduce city journeys. We are also committed to fully CO2-friendly transport and we use it in most cities bicycle couriers.
Would you like to know more about our sustainable options or are you one courier who would like to join our network? What are you waiting for! Please contact us without any obligation.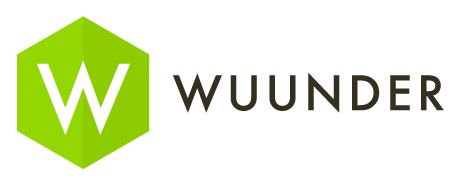 Discover all services of Wuunder
Ship with even more options and extras?