Wuunder in conversation with WINMAG Pro: a summary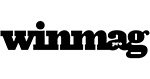 It is no longer a surprise that the online purchasing behavior of Dutch consumers has increased. As a player in the transport world, it is therefore necessary to keep digitizing. Do you want to keep your place in the market? Then it is essential to keep up with the various technological developments. In an interview with WINMAG Pro, Jeroen, co-founder and IT fanatic, explains why technological development is so important in the transport industry. In this article we summarize the most interesting points.
What does IT mean to Wuunder
The core of Wuunder simply consists of combining existing transport solutions. It is therefore important to always look a step further. Rapid development, testing and rollout is crucial in this regard. The driving force of the whole? IT. This enables Wuunder to link the enormous amount of transport solutions to the various e-commerce options that web shops use. Transport itself only functions as an extension of the entire business process.
We are the link between all the different parties, the glue that keeps the transport world together.
Wuunder builds the logistical connection between finance, customer service, carriers and the warehouse for companies. The core business consists of seven modules. A separate team of developers works on each module. Every team develops a new feature every two weeks, which is then tested by one customer. This often concerns specific IT issues. Is the feature successful? Then we proceed to implementation. These so-called 'sprints' therefore offer an excellent opportunity to innovate quickly and thus stay one step ahead of the market.
An IT driven transport industry? This will not be long in coming. At the moment transport is still very people-oriented. Only people will soon be exchanged for technological gadgets. Collecting the correct data is the key to a successful transport industry. Self-driving parcel deliverers, packing robots or the planning of optimal routes are just a few examples of this. The strength lies in looking far enough ahead.
Most importantly, you can create links quickly. Connecting carriers, e-commerce and ERP systems, printing applications, and so on.
Would you like to read the full interview with WINMAG Pro? Then click here . Jeroen may have aroused your interest with his IT story. Are you familiar with the 'exotic' languages ​​Phoenix and Elixir? Then check it out our vacancy! Or take without obligation contact with us.
Discover all services of Wuunder
Ship with even more options and extras?