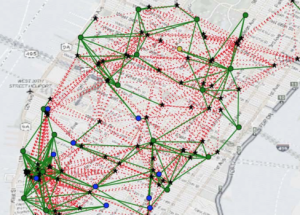 Als aanvulling op het artikel in Emerce "Disruptie in bezorgmarkt" is het volgende artikel interessant om te lezen. Het laat zien hoe op eenvoudige wijze door gebruik te maken van bestaande technologie reductie (hier 75%!) van vervoersstromen haalbaar is. Op eenzelfde wijze is het aantal pakket-vervoerskm's te reduceren.
Source: CSAIL
Ideeën? Laat het weten
Elke dag opnieuw kijken we wat we kunnen doen om het jou nóg beter te maken. Wat zijn jouw ideeën? Wat zou jouw Wuunder-ervaring écht compleet maken? We horen het heel graag. Je kunt ons altijd bellen op 020- 261 5748. Of stuur een mailtje.
Of kijk voor meer informatie of antwoorden op de veelgestelde vragen.