Automate your own DELIVERY process
Surprise your customers with a flexible 'doorstep'-delivery when you have your own transport organization. Give the customer the option to indicate this by e-mail, telephone or via the check-out of your webshop. Or choose this service yourself when booking the order. We understand that you want to work these orders in the same way as 'normal orders' in your warehouse, so we have developed special shipping labels for this. This allows you to easily and conveniently keep orders separate so that your own courier service can deliver the orders efficiently and quickly.
Increase the convenience and speed of self-delivery of shipments
When processing orders, automatically generate a shipping label for shipments that you want to deliver yourself. By sticking each label on the correct packaging, it is very easy to keep shipments separate. As soon as your own drivers come to pick up your customers' orders at your location, you can sort them efficiently in a route and then load them into the delivery van or cargo bike. Thanks to the shipping label, your drivers can find the shipment very quickly and structured during the route and hand it over to the recipient.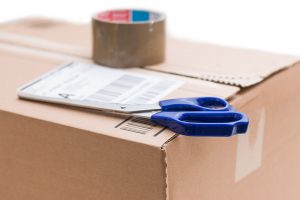 ARRANGE THE DELIVERY IN 'NO-TIME' WITH THE FOLLOWING STEPS
Activate the check-out option in your webshop
Mention the delivery option on all communication channels such as your website, social media, etc.
Book the shipment automatically or manually
Generate a shipping label for your own transport organization
Monitor whether the shipping label is printed in the warehouse
Easily find the order
Deliver the shipment to the recipient without any effort based on the address details on the shipping label
Want to combine 'self-delivery' with other carriers?
Wuunder collaborates with more than 300 suitable carriers. Do you want to know which other carriers are connected or what their qualities are? Then take a look at the page about the most used carriers.