create opportunities by working together
Every company has its strengths and weaknesses. That is the incentive for us and motivates us to connect various companies to not only get the best out of themselves, but also to achieve the highest achievable together. Thanks to this cooperation strategy, we always find a solution for almost every transport question. This enables, for example, local couriers to collect shipments from multiple customers and then deliver them to a connected drop-off point. From that point on, national and international transporters can pick up the consignments again and deliver them to their final destination. By joining forces, we make it possible to organize transport from A to Z efficiently
In addition, our customers are often looking for an overall solution that goes beyond just transport. The need for extra support in linking their webshop is growing daily and we also see that more and more customers would like to outsource all logistics activities. For this, collaborations with e-commerce specialists and partners in warehouse and fulfillment solutions are often a big success.
Does this sound like music to your ears and would you like to participate? Then immediately join as a business partner!
Why bother when it can be achieved together?
Offer your customers a total logistics solution
If you join as a business partner of Wuunder, you offer your services not only our customers, but also extend the service for your customers. We have noticed a constantly growing need for an overall concept. As a business partner you can easily offer this overall concept to your customers. As a courier you can also offer other solutions such as groupage solutions or, as a groupage carrier, surprise your customers with ad-hoc pick-up options. As soon as you offer our service to your own customers, you determine which options from other carriers you add to your offer.
View the partnerships we are looking for below.
Exceed the expectations of your customers
In a world that is full of competition, shipping is often the most distinctive feature in distinguishing your business from others. Every year shippers' and recipients' demands grow, which increases the pressure on the carrier to perform. Carriers need to keep innovating to meet these new standards. Do not hesitate to ask us. We will support you in all matters to create free access to your services and added value.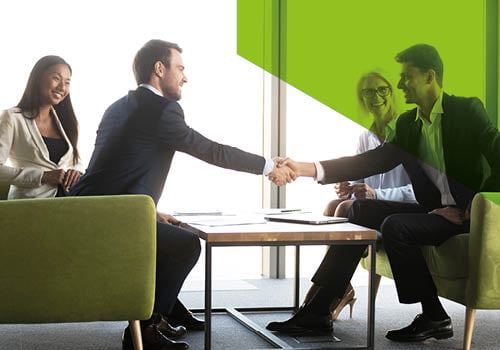 Automate the receipt of transport orders and create a smooth collaboration with your customers. Engage our IT support team, integrate your system in minutes with our smart shipping software and our experts seamlessly link your business to your customer's IT system. This automatic link gives customers direct access to a track-and-trace system to follow every shipment closely. This allows you to concentrate on other activities within your business and to determine the conditions for the range of services of other carriers.
Next level customer acquisition
Concentrate on other activities within your business and let us acquire new customers for you. Together we define the service which makes your company truly unique. Create value for your target group, determine Unique Selling Points and decide whether you want to offer your service only to your own customers or to our entire customer base.
Fulfill the demand of your customer with an outstanding offer if they want to use another transport option in addition to your own transport service. Through our wide network of various partners, we can arrange specific solutions for every issue, while you set the agenda. Customize your platform and decide for yourself which additional services from fellow companies you want to offer your customer.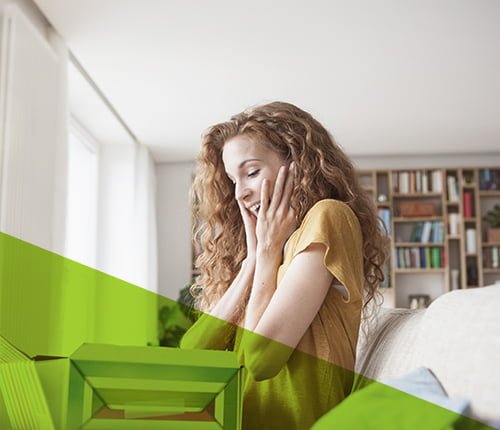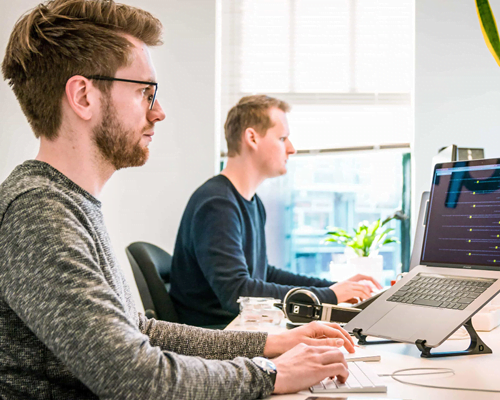 Say goodbye to hours of phone calls and typing emails
Focus on the growth of your business and let us efficiently answer all transport related questions of your customers by email or phone. Outsource the entire email traffic to us or transfer the phone service to our customer service, and save time and unnecessary calls. If you also offer the service of other carriers affiliated with us within your own transport service, we can also answer all customer questions about the transport carried out by colleagues.
Save time and outsource the entire invoicing to our experts. Invoice for each service that you offer to your customer via Wuunder yourself or via Wuunder, you determine the conditions. Choose our automatic billing service if you want all billed transport services to be sent directly to your customer and you only want to receive the commission. Or receive an invoice for each transport that you use to create the invoice for your customer yourself.
Don't feel like taking the debtor risk? Then let Wuunder invoice your customer directly.
Want to know more about working together?
Do you want to know more about the possibilities of Wuunder and a possible business partnership? Or would you like to discover prospective business partners? Feel free to contact us without any obligation. Click the button below and send a message, call us or let us call you back when it suits you.
Offer your customers a solution that you cannot offer yourself and boost sales immediately