welcome to the wuunder world
Hello, We Are Wuunder! The most personal shipping solution that goes beyond just shipping. If we ask "Tell us something about Wuunder" the answer is clear: we make sending and receiving parcels, pallets, documents and (sea) containers easy, personal and efficient by providing service at the highest level.
Within our platform you can easily book more than 10.000 transport solutions with +300 affiliated carriers. If you need transport advice or if you want to send a special shipment, stand we are of course ready to support you personally. In order to give the word service real meaning, we keep a close eye on every shipment from collection to delivery. If something goes wrong somewhere in the shipping process, such as a delayed shipment, an incorrectly entered address by the recipient or if a shipment has not been picked up, we immediately contact the sender, the recipient or the carrier to resolve this. That is why we also write Wuunder with two u's. Because Wuunder sends from You to You: not from address to address, but from person to person. Wherever you are.
Wuunder's entrepreneurial story
Co-founders Bart Takkenkamp & Jeroen Gehlen guests at New Business Radio.
The power of moving forward together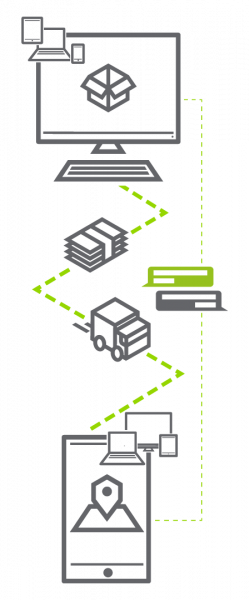 Wuunder was created by believing in a green and more sustainable society by connecting the digital and physical logistics world for sending and receiving packages. This is achieved by coordinating the entire logistics process based on the daily rhythm of customers, always and everywhere.
Support our customers by offering user-friendly logistics options via the platform and our shipping assistants. By doing so, we want to ensure that our customers benefit from the most personalized, eco-friendly and cost-efficient way of shipping and receiving products.
The most innovative business shipping platform for all your shipments worldwide. Why bother if it can be done via Wuunder?
And where Wuunder went further than anyone

April 2016
The friends Bart and Jeroen start building the Wuunder chat app that allows you to book and track a shipment quickly and easily via your mobile.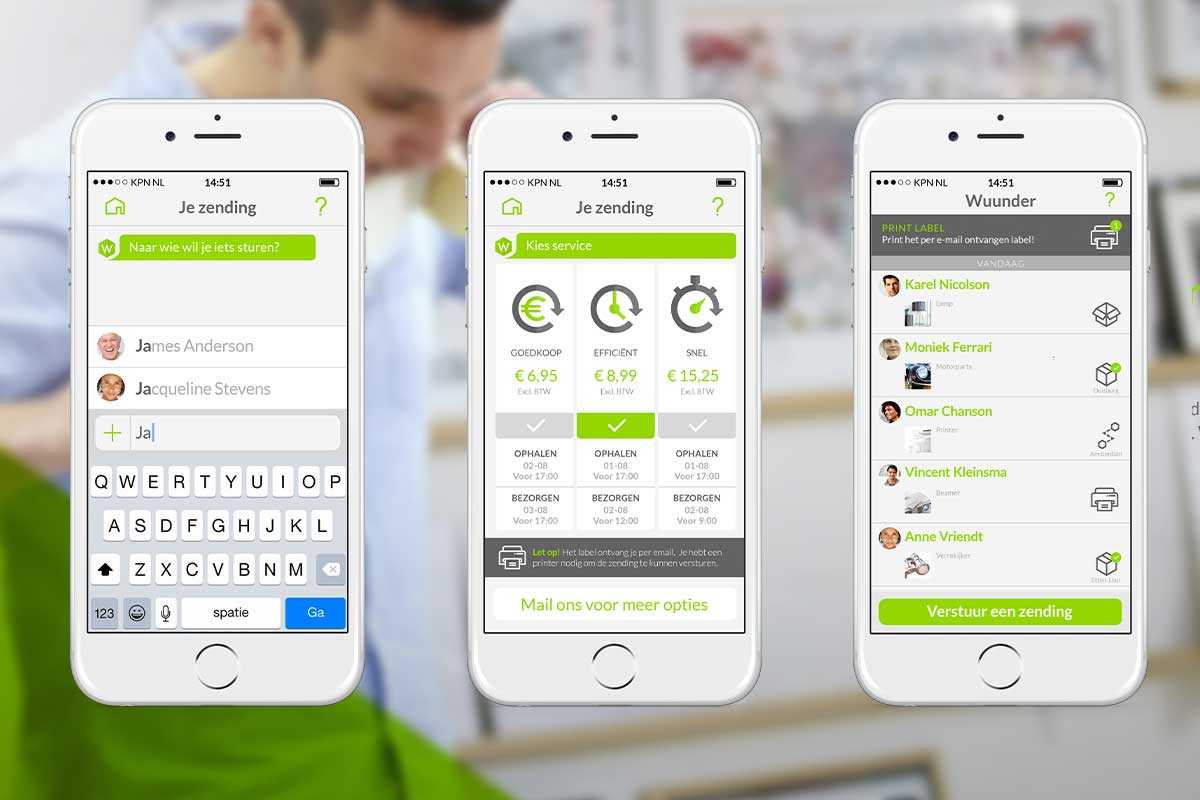 Dezember 2016
Live in the App and Google store! The first application worldwide with which you can book and track shipments via chat messages.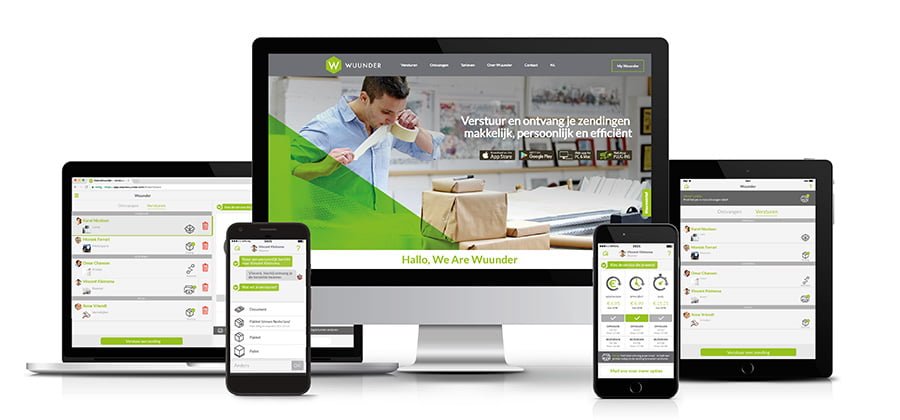 January 2017
In addition to the mobile app, we are introducing a web version for the PC. You can now book and track shipments on your mobile, iPad and PC.

March 2017
Introduction of the Wuunder shipping module for the webshops systems WooCommerce and Magento 1. These are the first modules of a whole series of webshop connections and the start of the MyWuunder application.
July 2018
For webshops we introduce the parcel shop locator. This allows buyers to choose the nearest parcel shop in the check-out.

November 2018
For the first and last kilometers, we are looking for couriers who pick up and deliver shipments from different carriers.
January 2019
Wuunder launches its services in Belgium and Luxembourg.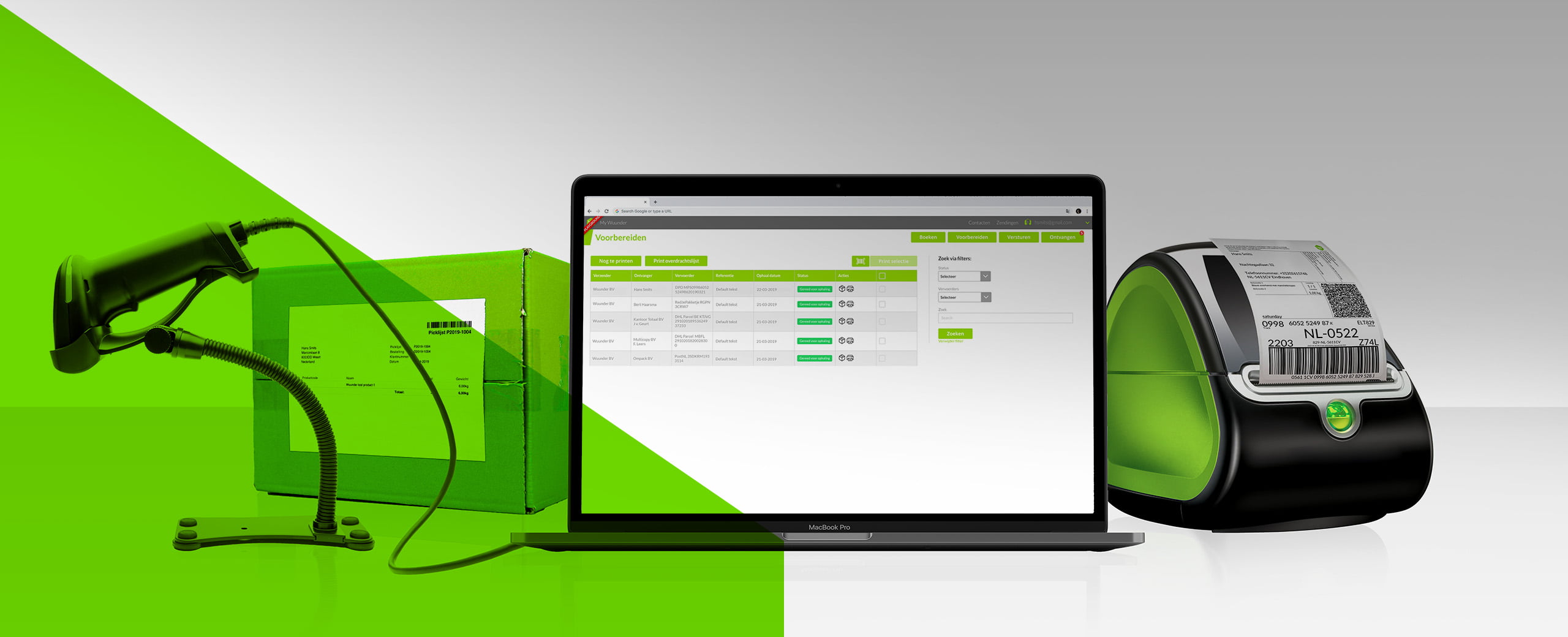 April 2019
The desktop app for Windows and Mac is launched with which you can print shipping labels on any label printer super fast. Shortly after that, we introduce Scan & Print, which allows you to scan barcodes on packing slips and print the corresponding label.
January 2020
The new website in multiple languages ​​is launched, containing the 7 different parts in which we can support customers throughout the entire shipping process. We are currently working hard to expand Wuunder in several European countries.
January 2021
Wuunder launches its services in Germany.
September 2022
Team Wuunder is growing fast and reaches the milestone of 50 people!
Why make things difficult when Wuunder can make it easier?