Print a shipping label quickly
When you get to the page where you can select a transport service, you can immediately book your shipment and print the shipping label.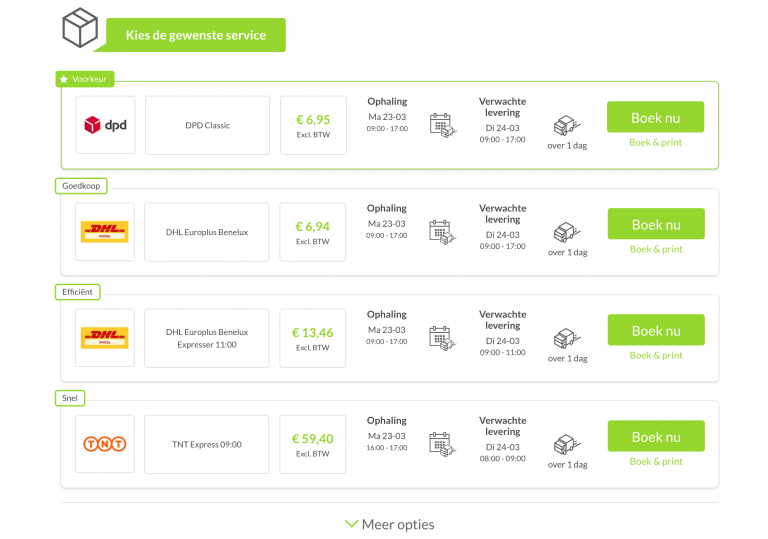 1. If you press Book & print you immediately book the shipment and immediately print the shipping label. For this you need the Wuunder desktop application on which you are logged in.
2. Download the desktop application for Mac of Windows and select the desired printer.
3. When you press Book & print you must be logged in to the desktop application otherwise you will get the error message below.

4.Printing goes well when you see the message below.

5. You will find all the options for printing shipping labels here .
Ask? Then contact us [email protected]