Conquer your customers with great choices in the checkout
Wuunder offers everything you need to ship more efficiently in your shop. Connect your webshop module to our innovative shipping platform within minutes and get direct access to all carriers such as DHL parcel, DPD, PostNL, UPS, GLS and more. Optimize your checkout with flexible delivery options and create that 'wow moment' at the customer.
Is your webshop module not listed?
Do not panic! We can still help you automate your shipping process. Import your orders via a CSV file or via the Wuunder API. A custom webshop? Contact our experts to discuss the possibilities.
Manage your entire transport in one place
Perfect and automate your entire shipping process from one convenient overview and adjust your working method to save time and money. You can book, print and track all your shipments from your own trusted webshop via our smart integrations. We retrieve all available order and contact information from your shop, return all shipping information to your shop after booking and update the order status so that you know that the order has been shipped.
Connect customers with flexible delivery options
Offer your customers the best carriers and delivery options. Experiment with new carriers and services such as Same Day and Next Day. You can add services at the touch of a button without having to install a new shipping module.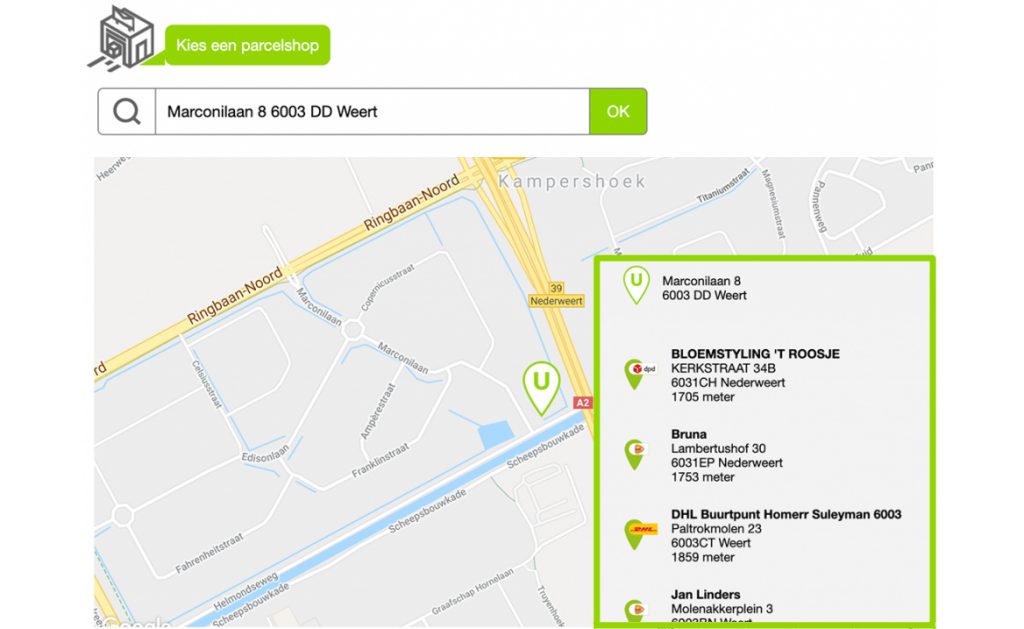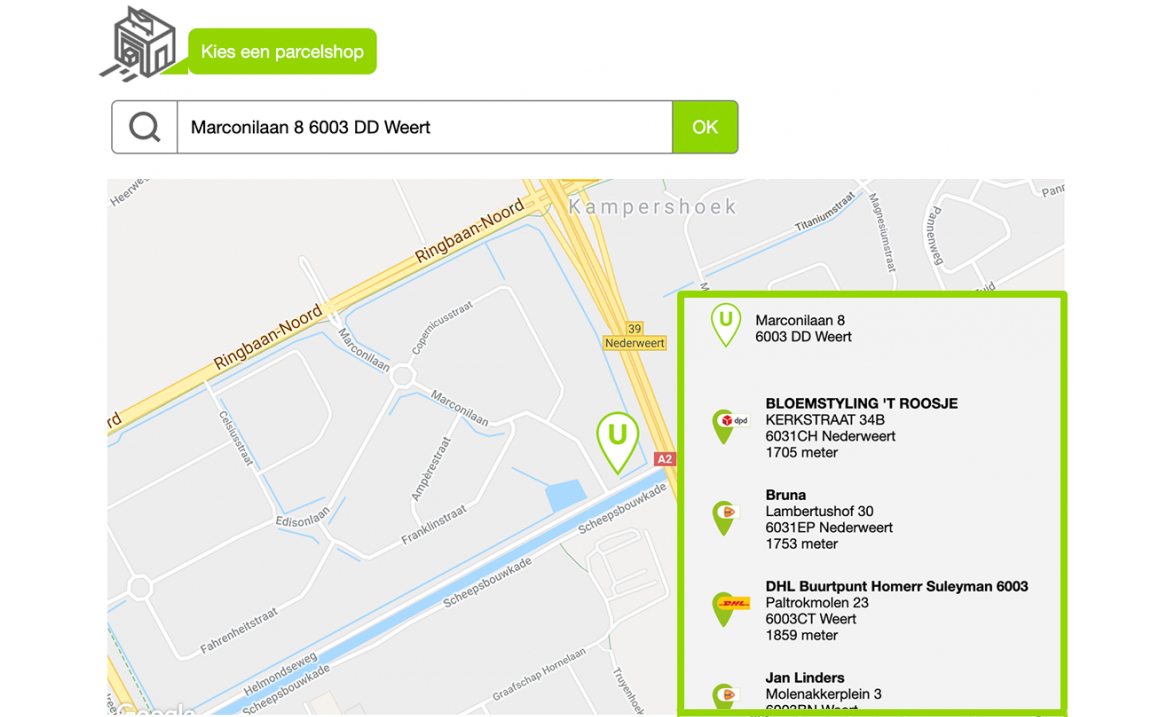 Increase delivery options for your customers with Collection Point Deliveries
Activate our Parcelshop locator in your check-out and let your European customers determine their desired collection point. Decide for yourself which carriers you show collection points: DPD, DHL Parcel, PostNL or UPS. Your customers can see the nearest collection point including opening hours. This increases the delivery probability to almost 100%.
Activate your account within minutes and immediately start shipping smarter.