Automate your warehouse process and ship faster
Save time, money and frustration on the most important processes within your warehouse. Connect your system, create an optimal working method and start with efficient order picking, packaging and printing of your shipping labels. We have also devised handy mailing lists for transferring shipments to the driver, which you can print out at the touch of a button. This gives you time and space to focus on the growth of your business.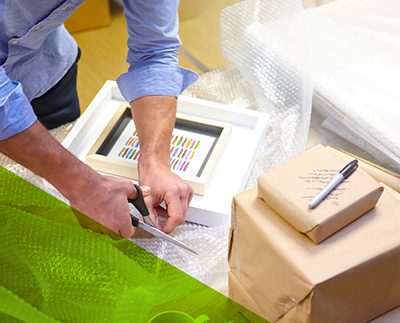 Efficient order picking and packaging
Create focus in a hectic work environment and automate order picking and packing in your warehouse. Activate our solutions for efficient order picking, process your orders without effort and get direct insight into the progress of your shipments from your own trusted dashboard. This allows you to see at a glance how things are in your warehouse. Applicable in multiple warehouses, fulfillment parties and drop-shipping locations. The possibilities are endless.
Always in control of your warehouse process
Reduce the sensitivity to errors in your warehouse and automate order picking with smart packing slips that have a barcode. On the packing slip you will find all necessary information such as reference, description and number of items, shipment number and delivery address. You determine the working method for the order collection, print the packing slip from your email or process it effortlessly from your Ipad or mobile.
Scan packing slip, print label
Ship smarter in your business and print shipping labels in the most efficient way. Activate our scan-and-print method, scan the barcode on the packing slip and the correct labels will automatically roll out of the label or ZPL printer you have selected. Use our specially developed one-click printing method for your Windows or Mac PC and print shipping labels with one click from your own dashboard.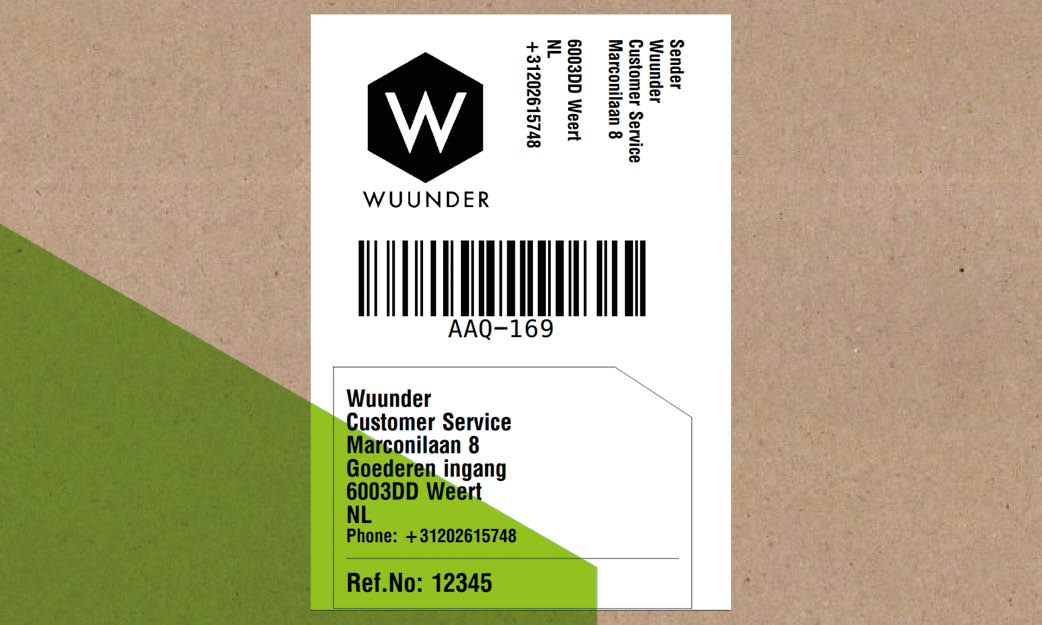 Process and print your labels transparently
Print shipping labels effortlessly from the MyWuunder dashboard and we automatically generate a shipping label, even if the carrier does not know any shipping labels. Ideal for shipments that are picked up at your location or shipments that your own delivery service delivers. Pick up at a different location? Then we simply send the label by e-mail to this location.
Extra control with smart transfer lists
Take matters into your own hands and avoid problems with the transfer to the carrier. Use our detailed transfer lists by carrier and location. This immediately ensures a double check whether the order picking has been carried out 100% correctly. Give your shipments to the delivery person without any worries by having the list signed by the carrier upon transfer and always have proof that the shipments have been given to the driver.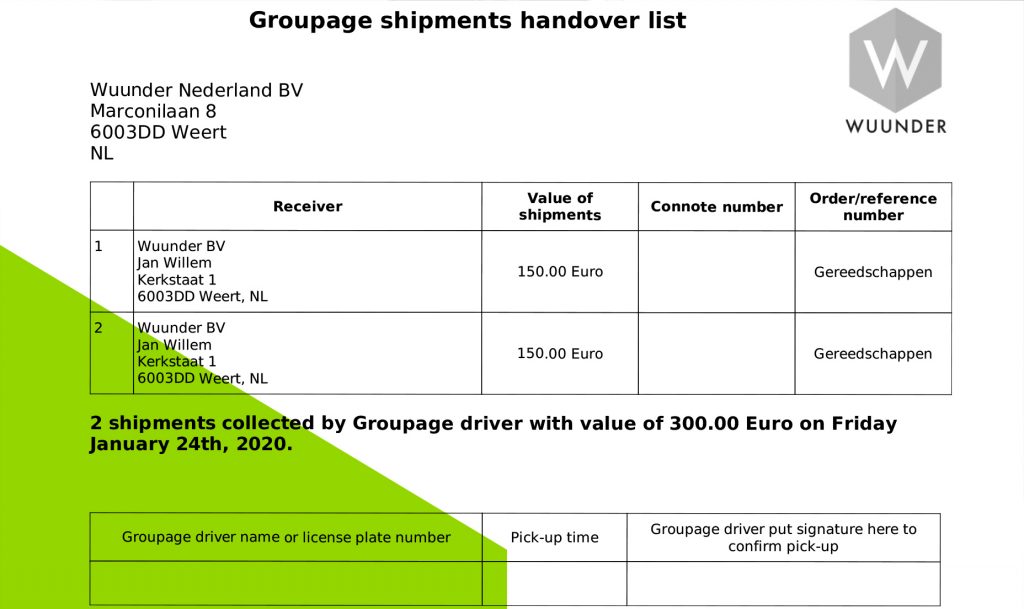 Always maintain control over your shipping process and gain real-time insight into which labels have and have not been printed. Immediately create clarity whether the required label has already been printed by someone from your team, your supplier or your customer from your own dashboard.
Careful monitoring your shipment status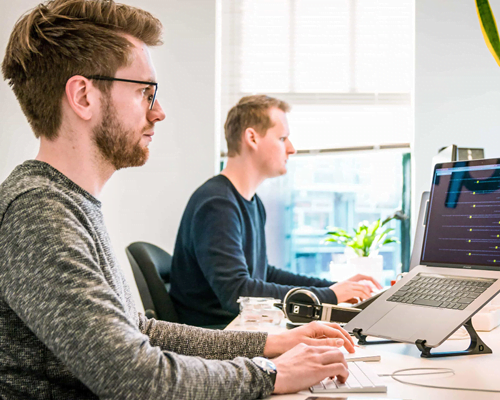 Outsource all logistics activities
Concentrate on the growth of your business and let us efficiently take over the entire storage and fulfillment of your shipments. Can be used on a project basis, at peak times or permanently, just the way you want.
Activate your account within minutes and start sending smarter immediately.