MyWuunder shipments follow all over the world
Track all your orders in one dashboard
In the overview screen you can see the most current status information for the shipments you have sent or will receive (both national and international) from all carriers, such as:

The shipping label has yet to be printed.

The shipping label has been printed and the shipment is ready for collection.
Ready for pick up at pick up point

The shipping label is printed, delivered at the pick-up point and is ready for collection

The shipment is picked up by the carrier and on the way. The location indicates where the shipment was last scanned (depending on the carrier).

The shipment will be delivered today.

The shipment has been delivered to a parcel shop and can be picked up by the recipient.

If you see a red package with an exclamation mark, something has gone wrong. Wuunder is working for you to get your shipment moving again with the carrier.

There is a damage or issue where Wuunder tries to recover the damage from the carrier for you.

The shipment will be returned.
Track & trace in one dashboard for all carriers

You can easily return shipments, copy them to send a new shipment to the same customer or see details about the transport via the action icons:
Click on the shipment number (Carrier column) and you will go directly to the track & trace page of the carrier (depending on the carrier).

This allows you to send the shipment again.

With the push of a button you ensure that the recipient can return the shipment. read here more about the ways in which you can return a shipment.
On the MyWuunder pages (Sending) or returns (Receiving) you can quickly find the right shipment by searching via "Search by filter".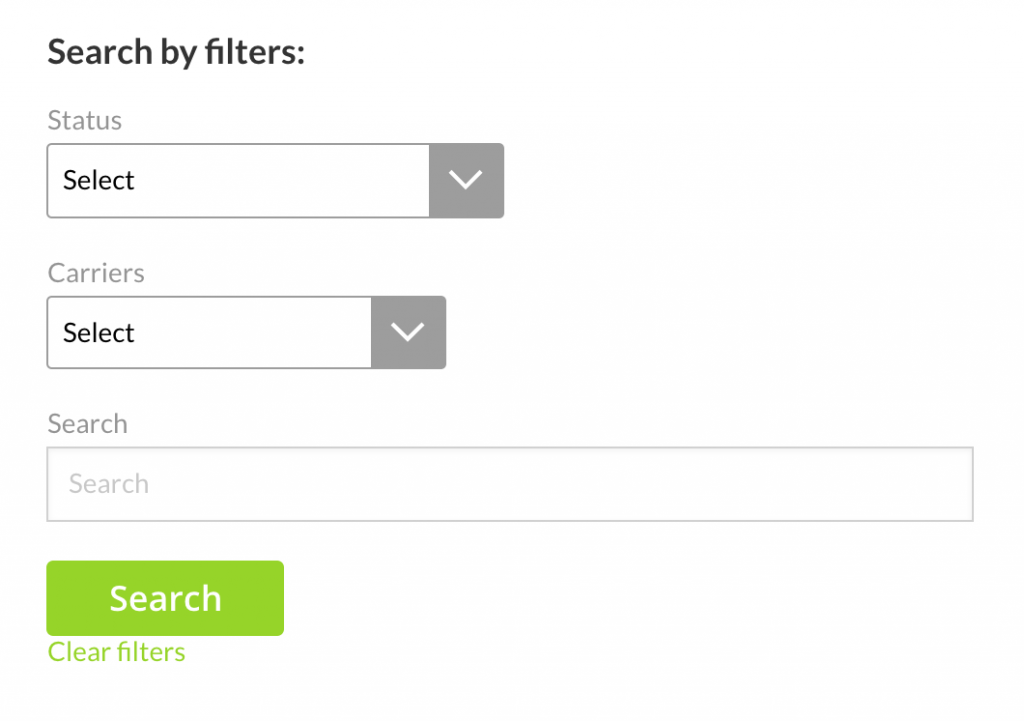 Search based on a status such as "delivered" or "in-transit".
Via the dropdown menu "carriers" you can show shipments per carrier.
Or use a keyword with which you search for shipments via, for example, an order number, content of the order, place or country of delivery, etc.
Ask? Then contact us [email protected].