Contact | More information
Send us a message
If you have a question and cannot find it in our FAQ, please ask it here. We'll answer your question as soon as possible.
Call me
Please provide us with your phone number.
We will call you as soon as possible.
Call us
Do you want to talk to us in person, please get in touch.
Our phone number is: 0031 20 261 57 48
We can be reached at the following times:
Monday to Friday from 9 a.m. to 7 p.m.
Saturdays from 11 a.m. to 3 p.m.
Sundays and holidays closed.
Always. Everywhere. For everyone.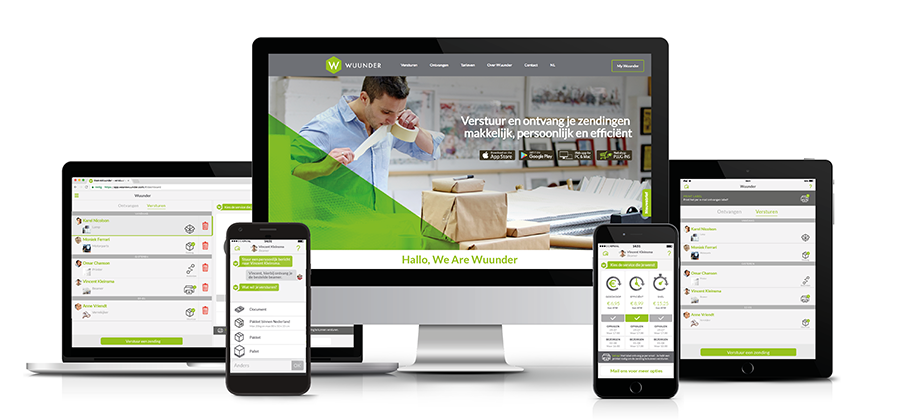 When travelling: easily book and track your shipment using your mobile or tablet.
When at the office: easily book and track all your shipments via the web browser on your computer.
When in the warehouse: use the Wuunder app on your mobile, computer or via an API connection.
For your webshop: quickly arrange all your shipments and return shipments via a plug-in, extension or API.